HOTELS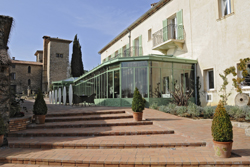 CHÂTEAU DE BERNE ***** - 20 mn from the DEGP
Chemin de Berne - 83510 Lorgues - +33 (0)4 94 60 48 88
The Château de Berne, Spa Hotel *****, a member of the prestigious Relais & Châteaux family, is an astonishing destination and ideal choice for travellers wishing to get back on top of the world in the heart of wine-growing Provence. It is a refined and charming establishment, far removed from the chilly 'palace' ambience, promoting luxury without pretension.
---
B&B
Clos l'Organdi - 5 mn from DEGP
Chemin de Mouresse, 106 allée des sangliers, 83550 VIDAUBAN. Tel: 07 70 98 64 98
Nathalie proposes two full comfort rooms for Bed and Breakfast just down the road from the Domaine Equestre. Infinity pool and small garden. Evening meals available on request. You can also rent the whole gite with its living room and fitted kitchen. The sofa bed in the living room increases the sleeping capacity to 6 if necessary.
---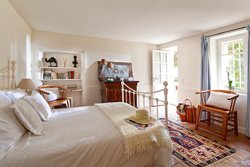 CHÂTEAU VEREZ - 2mn from the DEGP
5192 Chemin de la Verrerie Neuve – 83550 VIDAUBAN
+33 (0)4 94 73 69 90

At the heart of their vineyard, Laurence and her team will welcome you in a warm and friendly atmosphere. As a guest you can enjoy the swimming pool, sauna, jacuzzi etc ... with a glass of medal winning rosé.

---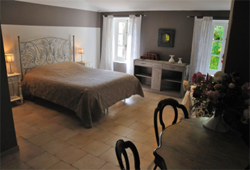 LA BASTIDE DE CASTEL D'AILLE - 10 mn from the DEGP
1706 chemin du Roucas Troucas - 83550 VIDAUBAN
+33 (0)4 94 99 85 99 / +33 (0)6 32 04 31 34

The bastide, set amongst its vineyards, has 3 rooms for bed and breakfast and 2 charming gîtes. The outdoor areas are spacious (swimming-pool, terrace, gardens, vegetable garden…). Low season tariff applicable all year round to DEGP clients and competitors.
---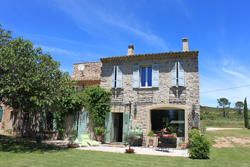 LA BASTIDE D'EINESI - 10 mn from the DEGP
2205 Route Départementale 72 - 83550 Vidauban
+33 (0)6 98 19 19 91
With its stone walls, colours of the South and private terraces relax in our rooms AMANDINE, OCEANE and TERRA COTTA (3 epis). We also have charming holiday cottages Paprika, Safran and Indigo. Free car park and WIFI access.
---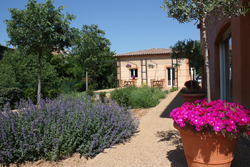 LE CLOS DES MÉDIÉVALES - 20 mn from the DEGP
Quartier Clos - 83340 Le Thoronet
+33 (0)4 94 76 06 21 - +33 (0)6 13 99 97 50
Located in a wonderful setting amidst a "Provencal" and wine landscape. The 14 rooms are spacious and bright with cozy living spaces. We are halfway between Marseille and Nice (7 km from the A8 highway, exit LE LUC / LE CANNET DES MAURES). Free parking and WIFI access.
---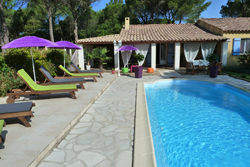 LES 3G - 10 mn from the DEGP
1033 chemin des Mouresses - 90 allée des Rainettes
83550 Vidauban - +33 (0)4 94 39 50 83
Philippe and Mika will be thrilled to welcome you into their home, ideally set amongst pines and vines. 5 mn from the DEGP. Continental breakfast included. Dinner on reservation.
---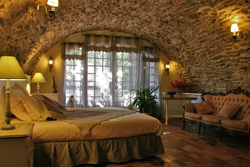 BASTIDE AVELLANE - 20mn from the DEGP
L'Avelane - 83890 Besse-sur-Issole
+33 (0)4 94 69 89 91
Bastide Avellanne is a charming fortified Provencal demure dating back to 17th century. 5 rooms of charm and character, 4 self catered apartments. Table d'hôtes on request. Private park. Heated pool, Tennis. Free Parking and WIFI. Spoken languages English, French, Italian.
---
GÎTES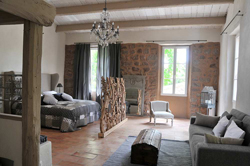 Bastide des Bertrands - 10mn from the DEGP
Château des Bertrands Route de la Garde Freinet – 83340 LE CANNET DES MAURES
+33 (0)4 94 60 48 88

This beautiful bastide is set inside a wine estate, the domaine des Bertrands, also home to a riding school. Able to welcome numerous guests, it is an ideal holiday venue with family or friends, right in the heart of Provence. Capacity: 16 guests.

---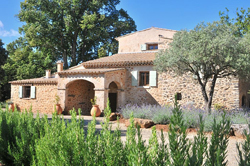 Bastide des Gomberts - 30mn from the DEGP
Château de Berne Route de Salernes – 83510 LORGUES
+33 (0)4 94 60 48 88

This old stone bastide, tucked away inside the Gomberts olive grove, is located at the heart of the magnificent Château de Berne wine estate. An ancient sheepfold, restored in purest Provencal tradition, it is the ideal spot for a quiet and serene holiday. Capacity: 10 guests.

---
RÉSIDENCE MIRO - 15 mn from the DEGP
1688 Route des Croisières - 83460 Les Arcs
www.residence-miro.com