An enchanted place
In the heart of Provence, under azur skies, at the end of several kilometres of country lanes passing lavender, vines and pine trees nestles the Domaine Equestre des Grands Pins.
St Tropez, St Maxime, Grimaud, Cogolin, Plan de la Tour, La Garde Freinet, Le Thoronet… all these legendary villages are just a stone's throw from the Domaine. The A8 motorway is just 10 minutes away, leading to Aix en Provence, Nice and Monaco which are just an hour from the Domaine!
The story of a woman's love of horses
February 2006, Bernadette Brune makes a dream come true. A dream shared by all those passionate about equestrianism elegance. A dream of nature, freedom, beauty and light. Today, the Domaine Equestre des Grands Pins is one of the most innovative equestrian complexes in the world.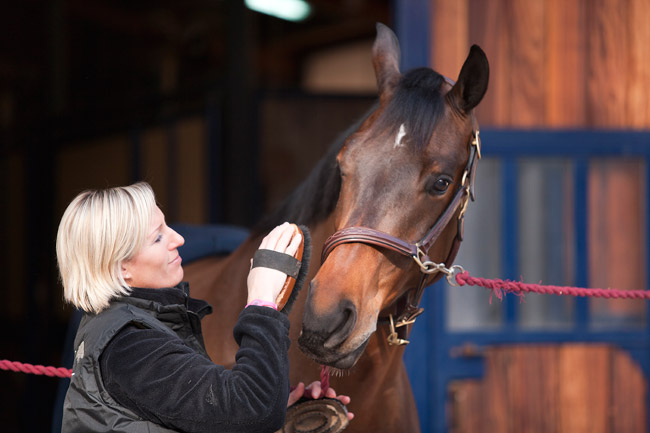 Horses are my strength, my energy and my therapy. Having trained with some of the world's top riders I wanted to create a centre open to all those who share the same ideas of quality and comfort. My passion for horses and my wish to defend equestrian values helped me conceive this place. I dreamed of high quality arenas in a natural environment, far from the madding crowd, and I am proud to be living my dream!
Sharing the passion
This is Bernadette's motto. Bernadette grew up on a horse and has been in love with the equestrian world since early childhood. She is the daughter of Walter Brune, a well known German architect, and has travelled the world and won many international equestrian titles. Bernadette has been trained by some of the world's top riders such as Michel Robert, Dirk Hafemeister, Gert Meyer, Anky Van Grunsven, Jean Bemelmans and Peter Holler. She rides five or 6 horses and day, and devotes her life to her passion.